We C.A.R.E.: Rutherford County Opioid Crisis Alliance
Mission Statement:  to purposefully create and foster relationships to engage our community in ending the opioid epidemic.
We C.AR.E. is a group of concerned community members of Rutherford County.  The strength of We C.A.R.E. is the many different backgrounds and experiences of the members.  
Community: Engage and coordinate everyone willing to help with prevention and recovery efforts related to ending the opioid epidemic
Alternatives: Champion and promote prevention, treatments, devices, and alternative choices to opioids
Relationships: Reduce stigma and remove barriers to improve access to treatment for those with opioid use disorder
Education: Educate the community, providers, and law makers about opioid use disorder and strategies to end the epidemic
We C.A.R.E. holds monthly meetings at 12 p.m. on the 2nd Tuesday of each month in the McDonald Conference Room of St. Thomas Rutherford Hospital.  The meetings are open to the community and all are welcome to join us. 
Contact us at info@wecarerutherford.org
We C.A.R.E. is a committee of the Prevention Coalition for Success, Inc., a 501(c)3 non-profit organization. 
Prevention Coalition for Success, Inc.
Mission Statement:  Connecting our communities to prevent substance abuse and violent crime.
What is a coalition?   
"A collaborative arrangement of groups – not individuals – retaining separate identities, working together to achieve a common goal." Community Anti-Drug Coalitions of America 
The Prevention Coalition for Success (PC4S) aims to provide a better community for both the youth and adults of Rutherford County, TN by reducing substance misuse and access. 
PC4S arms the community with knowledge and skills
Through workshops, meetings, training courses, and media PC4S equips the people of Rutherford County to create change. 
Changing consequences: PC4S increases incentives and benefits for increasing protective factors and decreasing risk factors. 
Changing policy: PC4S works to modify ordinances and policies to reduce substance misuse. 
We support: 
Drug take back events
National Night Out
Compliance checks to stop the sale of alcohol and tobacco to minors
Rutherford Recovery Fest
Town Hall events 
Community education to increase knowledge and build skills  
Evidence-based prevention programs
Drug free community events
PC4S holds monthly meetings at 3 p.m. on the 3rd Wednesday of each month in the Maple Room of the Murfreesboro Housing Authority.  The meetings are open to the community and all are welcome to join us.  Visit PC4S.org or contact Sarah Murfree at smurfree@pc4s.org for more information. 
This project is funded under a grant contract with the State of Tennessee Department of Mental Health and Substance Abuse Services.  
Prevention Coalition for Success, Inc., a 501(c)3 non-profit organization.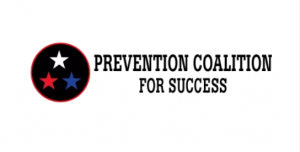 We C.A.R.E. Member Survey
Please take a few minutes to complete the We C.A.R.E. member survey. The purpose of this survey is to collect feedback about the monthly meetings and interest in participating on a project team. Constructive comments are appreciated. The survey is anonymous unless you chose to enter your name.
EMS Community Care Initiative
*** Sign-ups available through April 14, 2020!***
The Emergency Medical Services (EMS) Community Care Initiative was created to support EMS including reducing burnout. 
To participate, sign up at the link below: 
https://www.signupgenius.com/go/30E0844AFA72BAAFC1-emscommunity
For more information, contact Becca Faulk at beccafaulk@gmail.com 
Day of Hope on March 10, 2020
On March 10, 2020, we celebrated the Day of Hope at the monthly We CARE meeting.  
From the TN Department of Mental Health and Substance Abuse Services:  NASHVILLE, Tenn.—March 10, 2020 is being proclaimed as "Tennessee's Day of Hope" by Governor Bill Lee.  The proclamation is in recognition of community events planned across the state to educate, energize, and empower Tennesseans to do what they can to get involved and reverse the trends of deadly drug overdoses and suicides.
Rutherford County Mayor Bill Ketron signed a proclamation designating this day at the local level.  County Commissioner Craig Harris presented the proclamation at the We CARE meeting. 

Rutherford Recovery Fest, a Prevention Coalition for Success and Project Lifeline event,  is an annual community-driven event to reduce the stigma surrounding addiction and to provide resources and education. 
The 3rd annual Rutherford Recovery fest took place on Sat. Sept. 7, 2019.  Follow @RutherfordRecoveryFest on Facebook for information about the event in 2020.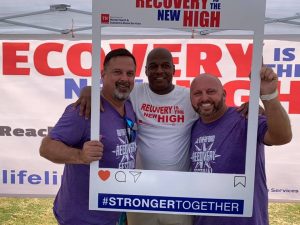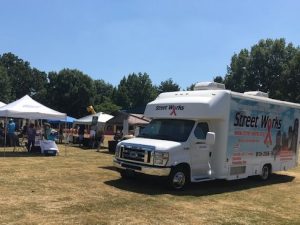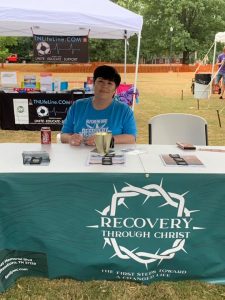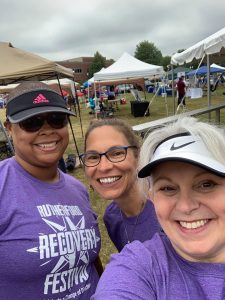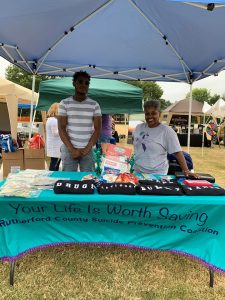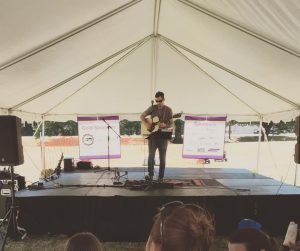 Are you struggling with substance use?